Shopping Cart
Your Cart is Empty
There was an error with PayPal
Click here to try again
Thank you for your business!
You should be receiving an order confirmation from Paypal shortly.
Exit Shopping Cart
Morocco / Marrakech / Imlil
Maroc Travel- Marrakesh excursions
Morocco is a popular destination to spend your holidays and Marrakech is 'hot'. If you always wanted to visit the country of 1001 nights ... take your chance ow nand come to Morocco to visit the imperial cities of Rabat, Meknès, Fès and Marrakech like a sultan ....
This private tour is taking 8 or 10 days. By private car with your own driver you travel to the imperial cities; passing by the amazing landscapes of the Middle and High Atlas mountains.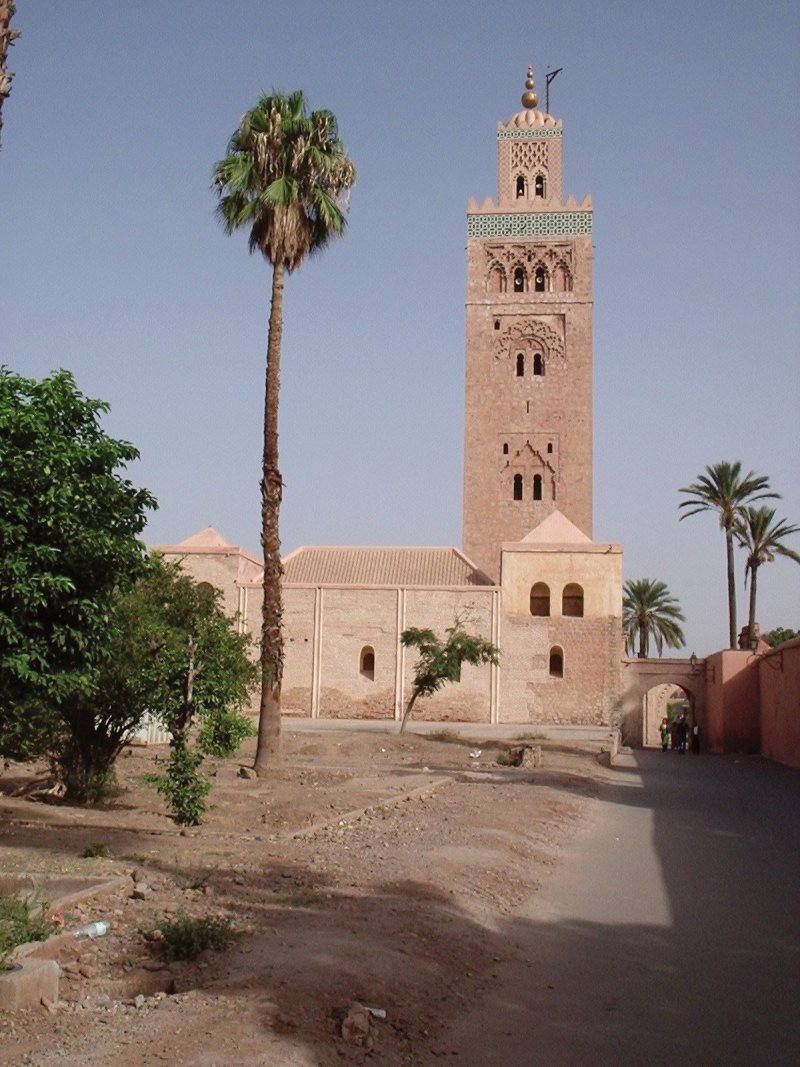 Visit them all with this special Maroc Travel trip - all the royal cities within one week!
Day 1 - arrival at the airport of  Casablanca. Overnight in Rabat. Near the 'souks' (local markets) and the shopping area you make your first acquaintance with the different culture of North Africa.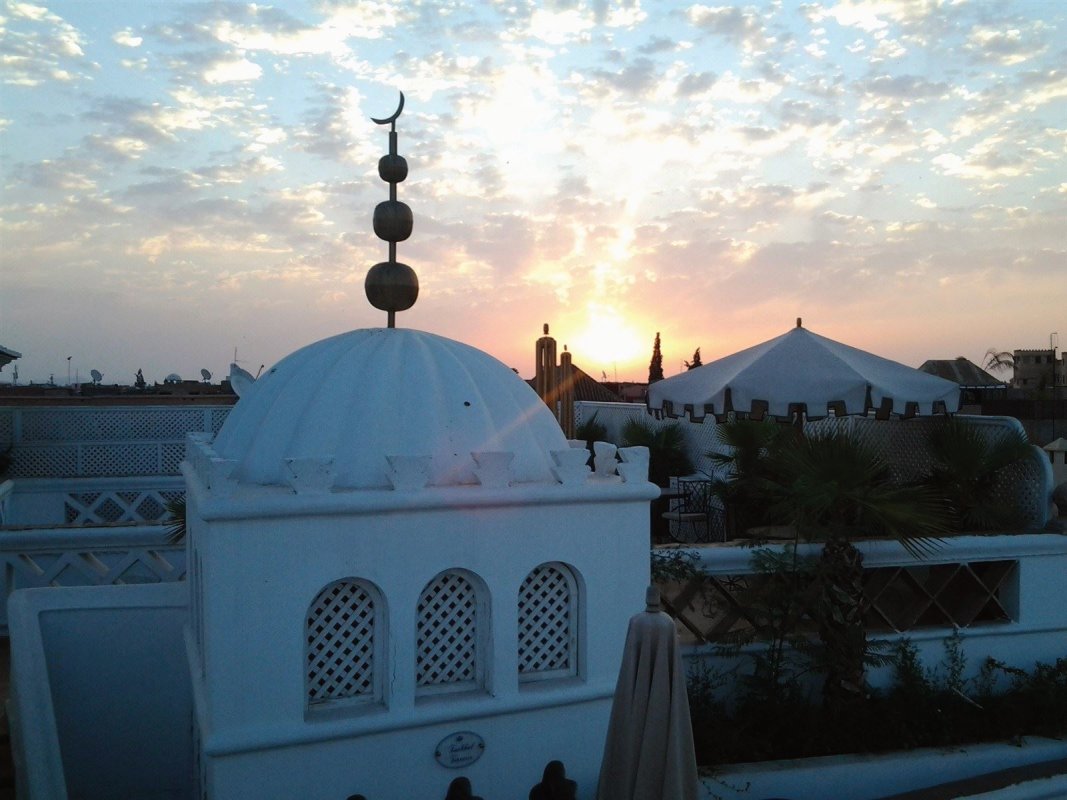 Day 2 - you start with a visit to the memorial tower Hassan I whichwas never finished completely. Then the tour get's really strated and your on your way to the second imperial city Meknes. On the route there is time to visit the old Roman ruïnes of Volubilis and the pelgrimage village of Moulay Idriss. Overnight in Mèknes.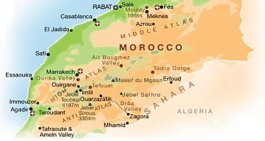 Day 3 - in the morning there is time to visit the old palaces and the splendour and grandeur of former sultan Moulay Ismael who made Meknes the capital of Morocco during the dynasty of the Alouïtes. In the afternoon you make a nice trip to arrive in Fès; parts of the old city are still almost mediaeval. You stay in a  nice hotel  - just between the old medina of Fes el Bali and the new town Fes el Jdid.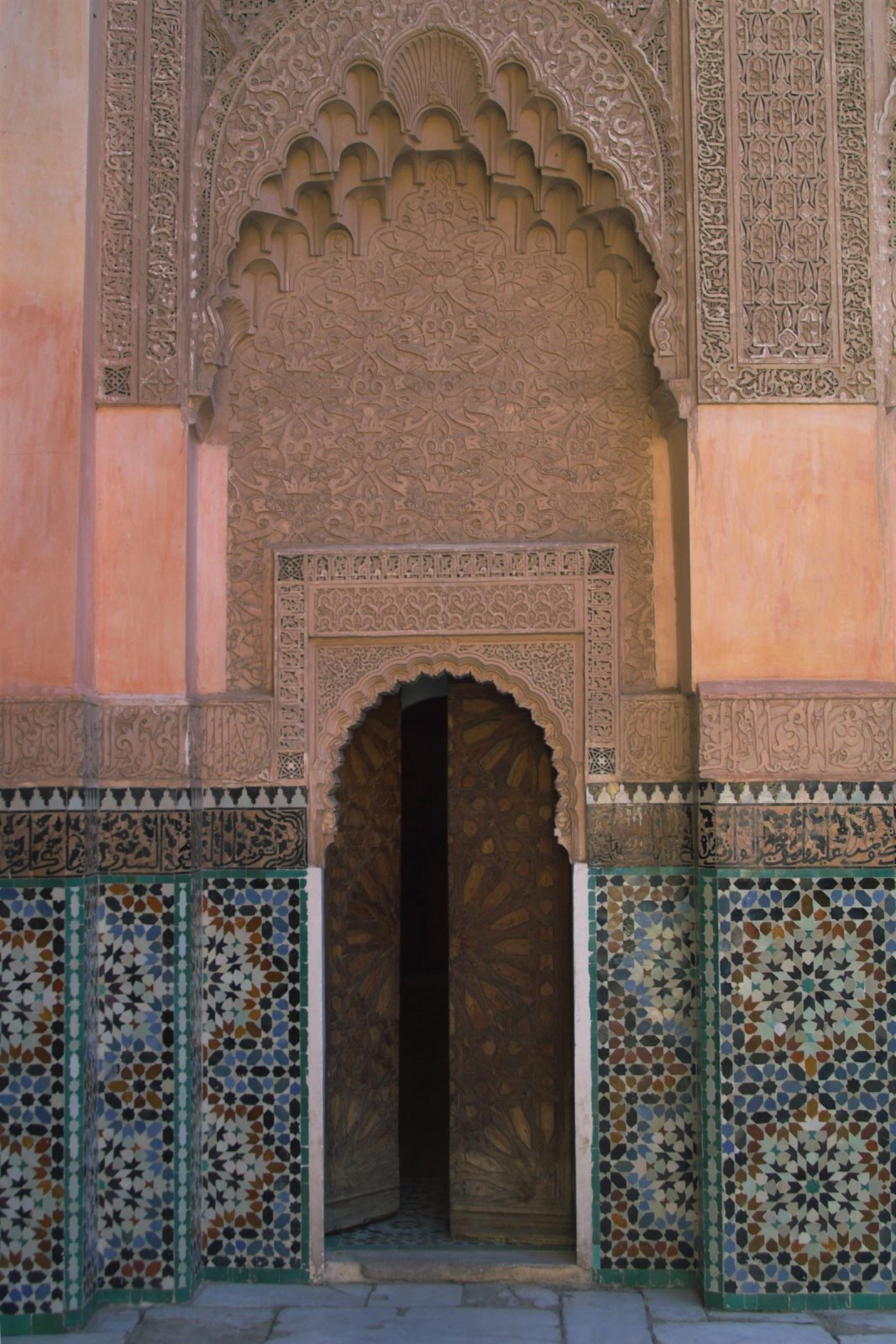 Day 4 - a full day to visit all the beauties of Fès with it's old medina, souks and the impressive way they prepare the leather still in an artisanal way. 
Day 5 - a beautiful (and long) way passing by the Middle Atlas mountain. You probably meet the Barbarian apes near the road living in the ceder woods. In the city of Beni Mellal we stop for the night. Here you meet normal Moroccan life in a non touristic setting ... 

Day 6 - along the High Atlas mountains to reach the royal city of of Marrakech. On the road we wil stop bij the famous Cascades d'Ouzoud and the natural bridge near Demnate. In Marrakech you stay in a nice and cosy Riad hotel just near the famous square Jemaa el Fnaa. Every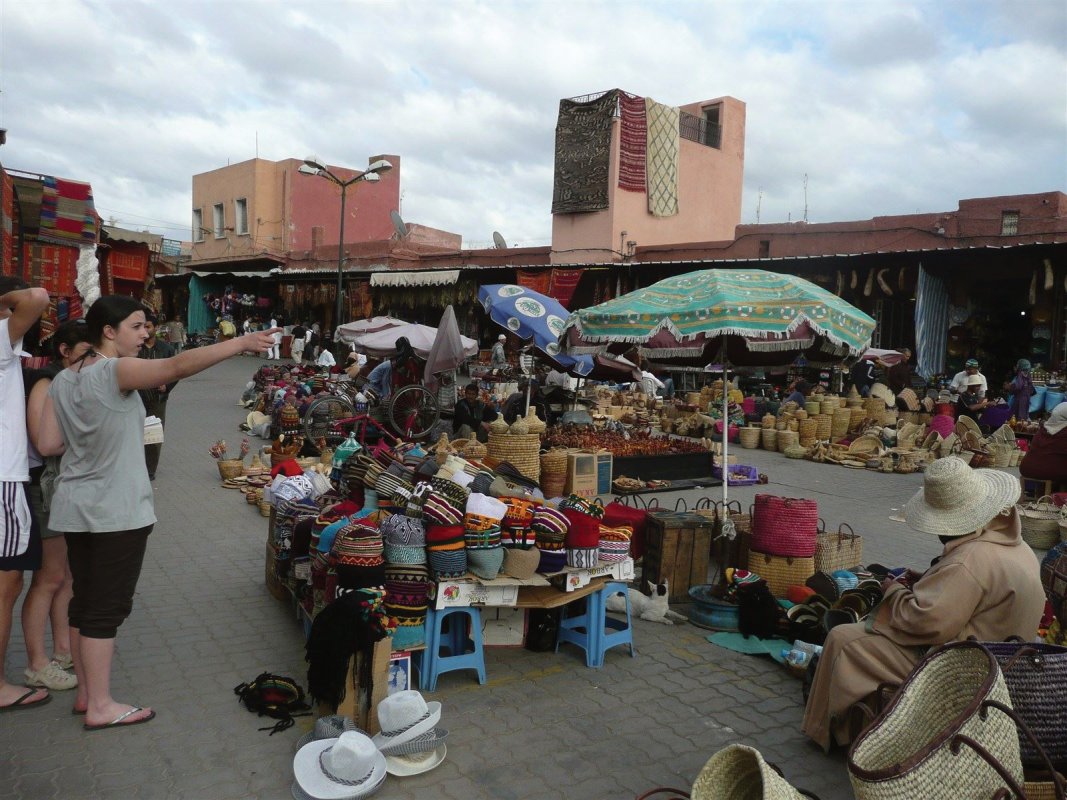 night there is a spectacle of musicians, dancers, story tellers and a lot of food stalls. A fresh orange juice (ask 'sans glace')for only 4 Dirham (ca. € 0,40)
Day 7 - a complete day to visit all the magics of Marrakech: the souks, musea, palaces, the old koranic school and the colorful garden once decorated and owned by Yves St. Laurent.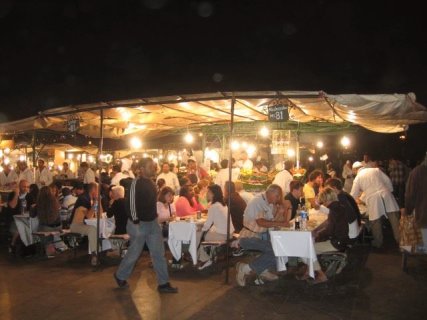 Day 8 - depending the time for your flight there might still be time to visit Marrakech. Transfer to the Marrakech airport for your flight home. 
or
Day 8 - to Essaouira - to enjoy the Atlantic coast. 
Day 9 - a beautiful road along the Atlantic coast passing by the cosy town of Safi, know for it's pottery, the lovely beach of Oualidia and the fortress city of El Jadida to return to Casablanca.
Day 10 - depending the time for your flight there might still be time to visit the huge mosque Hassan II. Transfer to teh Casablanca airport for your flight home.
For the whole trip you are travelling like a sultan with your own car with private driver. All nights in nice hotels are included (B&B).
And the price for all this ...
just for the 2 of you it's € 750,- p/p for 8 days
(starting at the Casablanca airport, ending at the Marrakech airport
for 10 days (Casablanca to Casablanca) it's € 925,- p/p
when you are 4: € 550,- p/p - 8 days (Casablanca to Marrakech),
€ 700,- p/p for 10 days (Casablanca to Casablanca)

you like to know more or make a reservation ...
the intercontinental flights you have to book yourself. Try cheap companies like Airarabia, Easyjet, Jetair or Ryanair.
Visit Marrakech - city trip
Marrakech is one of Morocco's Royal Cities with it's red clay medieval city wall, old palaces and lovely souks with local markets and handycraft shops.
There are the ruines of
- Palais el Badi,
- the famous Palais el Bahia,
- Museum Dar si Said,
- the Marrakech Museum
with the old koranic school Medersa Ben Youssef next door.
And do not forget the
- Saadian Tombes and
- the colorful gardens of Jardin Majorelle once owned and decorated by famous Yves St. Laurent.
Marrakech is Morocco's major and magical royal city and it's the Bab (gateway) to the south.
Special: book now during the European soccer games: 
your own Marrakech dreaming weekend only € 299 for 2 persons! price is excluding your flight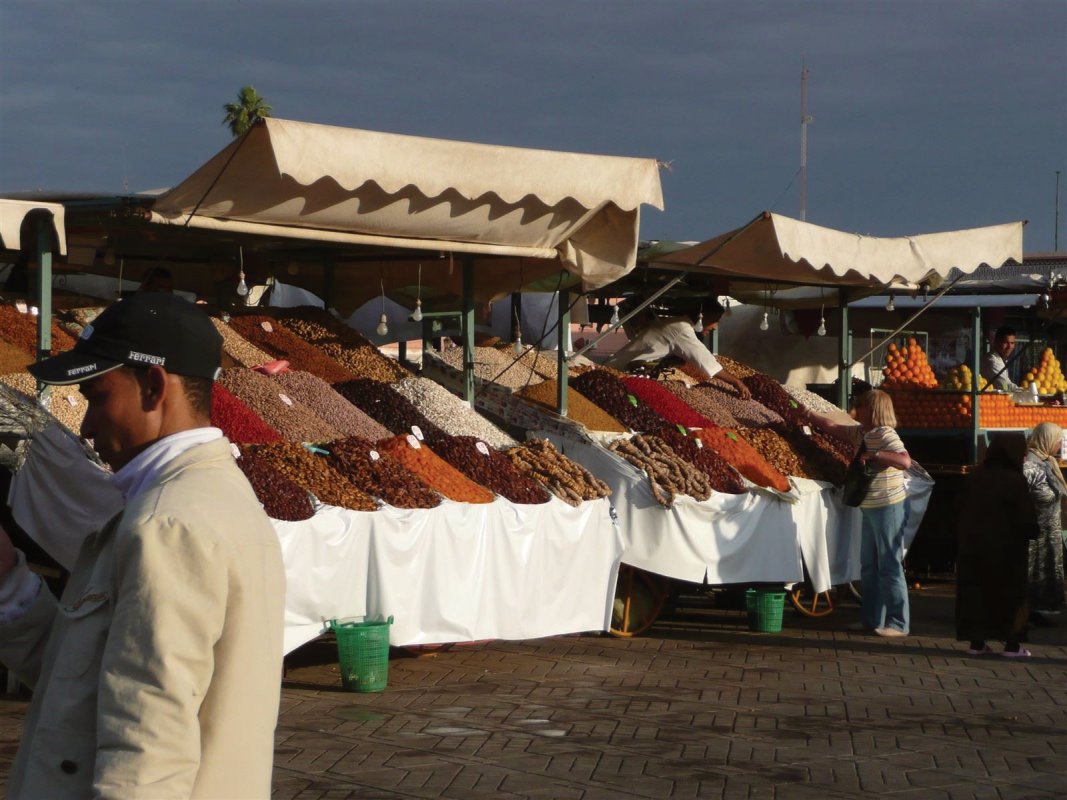 Included are:
- airport transfers
- 3 nights (B&B) in a nice Riad hotel; close to the famous square Jemaa el Fna
- guided city tour along medieval palaces and trhoughout the ''souks'' (local markets and handycraft shops)
- visit hammam (moroccan bathing house)
with massage (30 min.)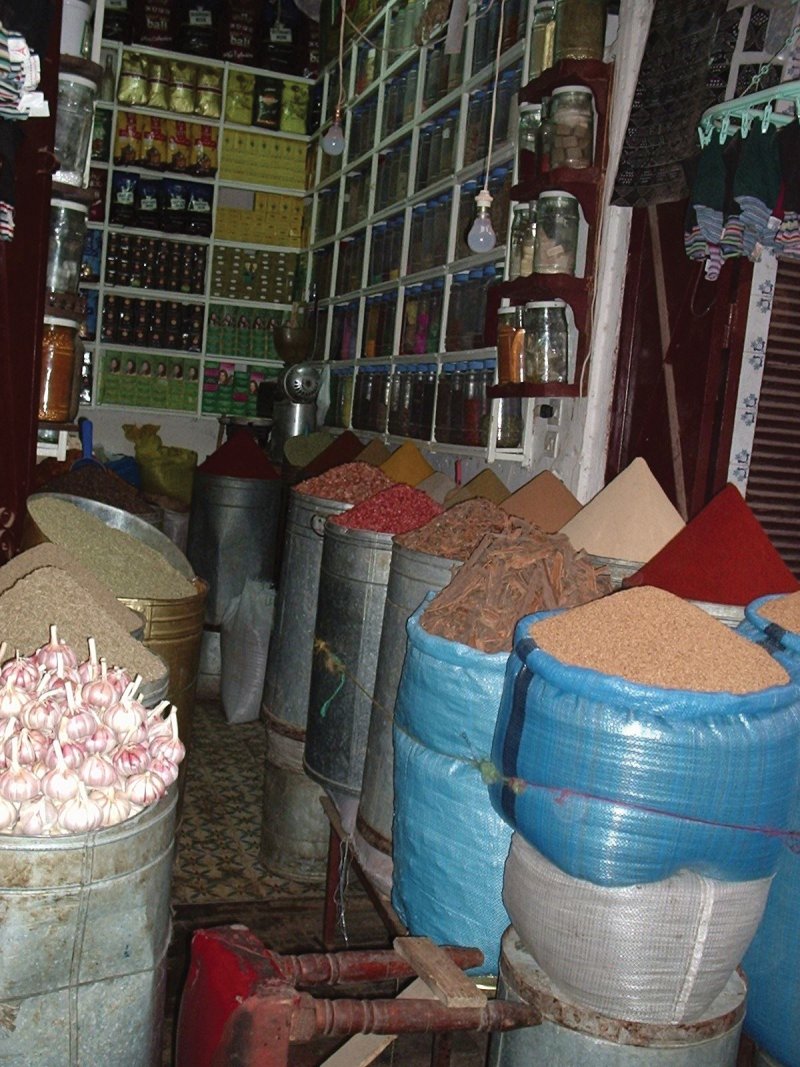 For cheap flights
try low cost air companies like 
you can also send us an e-mail at
Morocco just after your Christmas diner ...
You can still join our 12 day special tour trhoughout the South of Morocco with enough time and lovely day walks. Slow travel upoto the Sahara desert. Additionally you can spent 3 nights in Marrakech to make a 15 day trip: Tuesday December 27 th - Tuesday January 10 th.
Then you just have to make one quick decision - by your flight tocket and book your trip to start a real .....
....
.... slo-o-oow travel in Morocco?
Still looking for something special for your Christmas holidays?
Starting in the magic city of Marrakesh, the royal city of the south,
Maroc Travel organizes a special 12 day jeep tour passing by all natural sources of beautiful miracles of nature in the south of Morocco.
The tour takes you straight through the High Atlas mountains to the amazing 'gorges' (steep walls) at the sunny southside of the mountains. And even further down you will visit the sanddunes of the Sahara desert where you can even make a camel trip if you like. On two very special spots on earth: the Todra Gorge and the Gorge d'Imiter near the tiny Berber village of Amellago, we slow down our travel and we take time for enjoyable day walks in beautiful nature. You wil be really amazed: nature, friendlyness of the people, and an almost therapeutical feeling of enjoying every minute of your stay will come to you when you stay in the Berber guesthouse "Bonjour le calme" surrounded by the colourful mountains. You can make this tour with or without extra nights in Marrakech. The jeeptour is leaving Marrakech on wednesday December 28 and you will be back in Marrakech on Sunday January 8. The complete program including all meals on the road only costs euro 895 per person. Only the intercontinental flight to Marrakesh and your hotel in Marrakesh is not included. If you want to fly directly from Dusseldorf Weeze or Brussels to Marrakech go for Ryanair. They have still flights available for tuesday December 27 upto tuesday January 10. From Brussels flightprice is now euro 280 and from Weeze euro 320. But you should not wait too long. You can also book this trip as 15 day tour including 3 nights hotel in Marrakech and transfer from/to the airport for only euro 975 p/p. For more information:
http://www.discover-maroc-travel.com
or in the dutch language at
http://www.reisbureaumaroctravel.nl
Marokko met Kerst - een prachtige 12 daagse rondreis door Zuid Marokko
met voldoende tijd onderweg voor mooie dagwandelingen ... Aanvullend 3 nachten in Marrakech. Dinsdag 27 december t/m dinsdag 10 januari.
Je kunt nog mee als je NU even heel snel bent .... 
Slow travel in Morocco?
Still looking for something special for your Christmas holidays?
from tuesday december 27 upto tuesday Januray 10 we have a very specvial 15 day tour
and you can still join !!
Starting in the magic city of Marrakesh, the royal city of the south,
Maroc Travel organizes a special 12 day jeep tour passing by all natural beauty of the south.
Additionally you have 3 nights to spend in the magical city of Marrakech.
The tour takes you straight through the High Atlas mountains to the amazing 'gorges' (steep walls) at the sunny southside of the mountains. And even further down to the sanddunes of the Sahara desert where you can even make a camel trip if you like. On two very special spots on earth: the Todra Gorge and the Gorge d'Imiter near the tiny Berber village of Amellago, we slow down our travel and we take the time for enjoyable day walks in beautiful nature. You wil be really amazed: nature, friendlyness of the people, and an almost therapeutical feeling of enjoying every minute of your stay will come to you when you stay in the Berber guesthouse "Bonjour le calme" surrounded by the colourful mountains. You can make this tour with or without extra nights in Marrakech. The jeeptour is leaving Marrakech on wednesday December 28 and you will be back in Marrakech on Sunday January 8. The complete program including all meals on the road only costs euro 895 per person. Only the intercontinental flight to Marrakesh and your hotel in Marrakesh is not included. If you want to fly directly from Dusseldorf Weeze or Brussels to Marrakech go for Ryanair. They have still flights available for tuesday December 27 upto tuesday January 10. From Brussels flightprice is now euro 280 and from Weeze euro 320. But you should not wait too long. You can also book this trip as 15 day tour including 3 nights hotel in Marrakech and transfer from/to the airport for only euro 975 p/p. For more information:
http://www.discover-maroc-travel.com
or in the dutch language at
http://www.reisbureaumaroctravel.nl
/